You're clocking out at work, your tasks are done, you're reaching home in a bit and you can't wait to kick off those heels, fling that bra, get rid of the workwear, get into some comfortable pyjamas and pour yourself a cuppa coffee. Imagining that? We are sure it sounds just as wonderful to you as it does to us.
What comes into your mind when you generally think of loungewear? Isn't it the same repetitive dark tones as blacks and greys that you're tired of wearing? That's exactly why we've done some thinking for you and brought you a vibrant loungewear collection. If you're searching for some comfortable yet pretty-looking loungewear sets, you're at the right destination.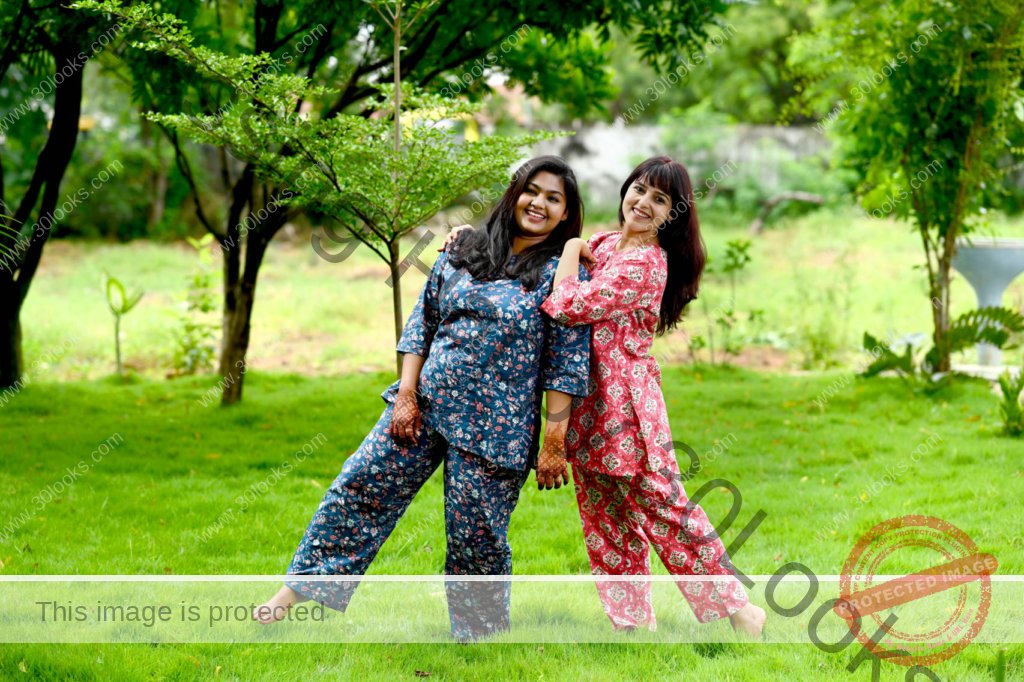 COLOURFUL PRINTS
Our cotton nightwear sets are made of 100% cotton for your comfort check. We believe in a unique thinking process and came up with quirky printed colourful co-ord sets for you. The brighter colours must be a pick for your chill day at home – a wardrobe to make your day more absorbing and take away the drab monotonous vibe.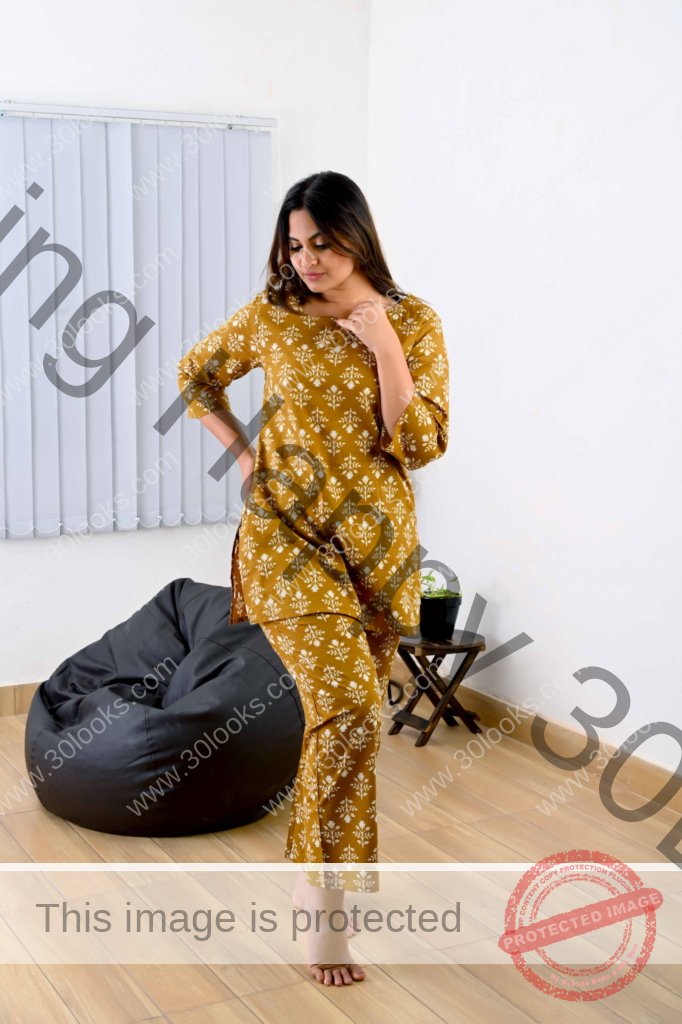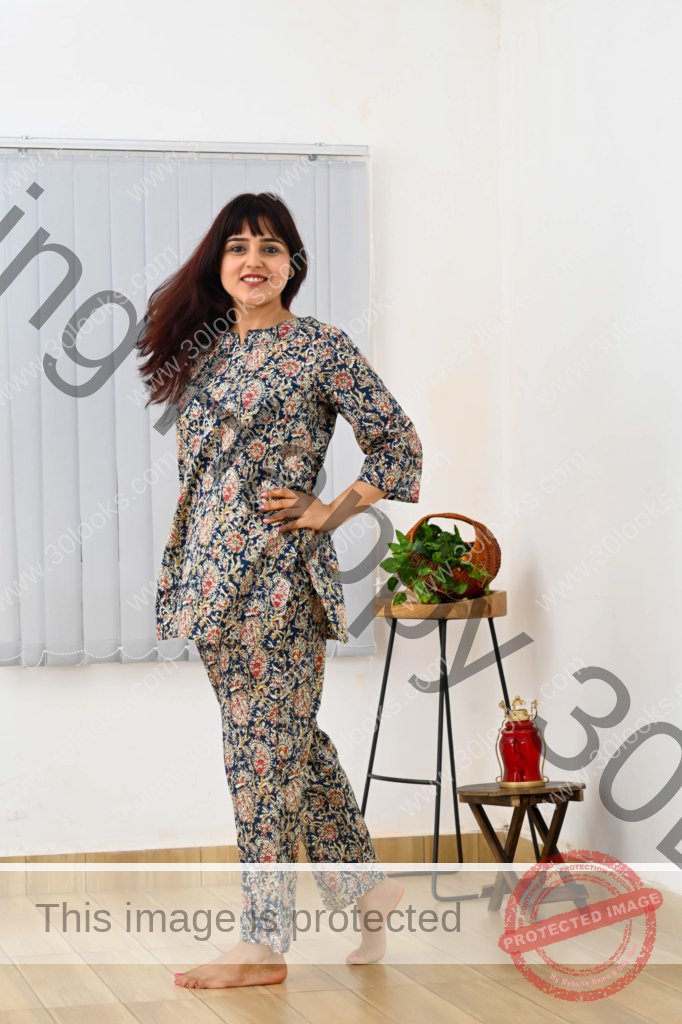 The print game on these co-ord sets makes it brighter with the Sanganeri motifs from Jaipur.
Here's a little bit of trivia for you 🙂
The Sanganeri block print motifs used in our collection are all nature-inspired (motif collage picture). Rajasthan – is a hub of craft and culture, amongst which the most practiced and known craft is block printing. We're delighted that we're keeping the craft's authenticity by sourcing it from where it originated.
So, when you shop from our loungewear collection you not only get super comfy pyjama sets, and contribute to the make in India initiative, but you are also doing your bit in helping us promote our nation's craft.
WIDE SIZE RANGE
Our loungewear section aims to cater to all body types and has sizes ranging from S to 6XL. The regular sizes range from S to 2XL and the plus size nightwear range from 3XL-6XL. The fusion of earthy muddy tones with the beautiful pink coloured florals gives your silhouette a vivid look.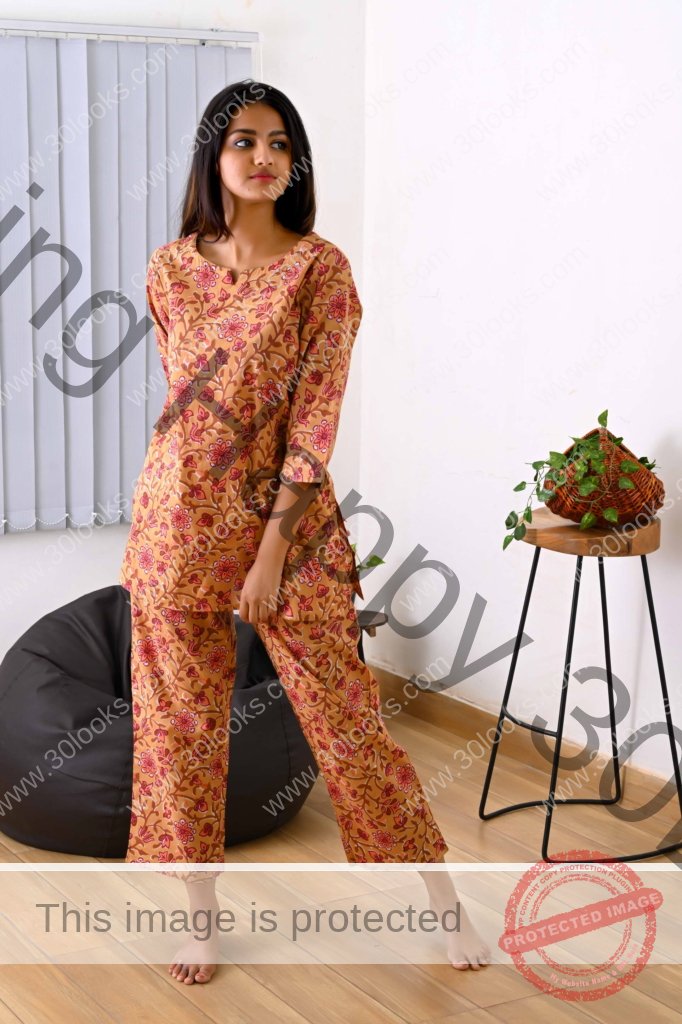 A separate range of cotton loungewear is made for all you gorgeous curvy ladies! Our plus size pyjama sets range from 3XL-6XL sizes.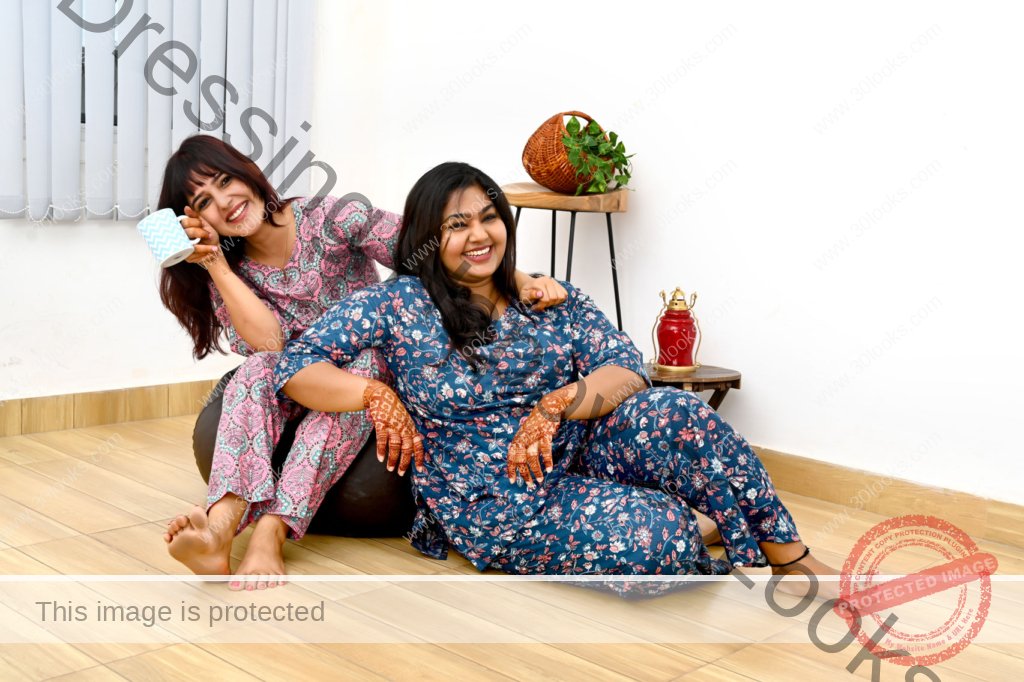 THOUGHTFUL PATTERNS
Aren't you exhausted wearing the same old t-shirts and lowers at home? Let us introduce you to the two-piece tunic style top and the ankle-length bottoms. We're on the same page if you think you're so done with the women's loungewear bottoms not having pockets! Guess what, our entire loungewear collection comes with a pocket so you don't fret about where to put your phone and your go-to products like chapstick.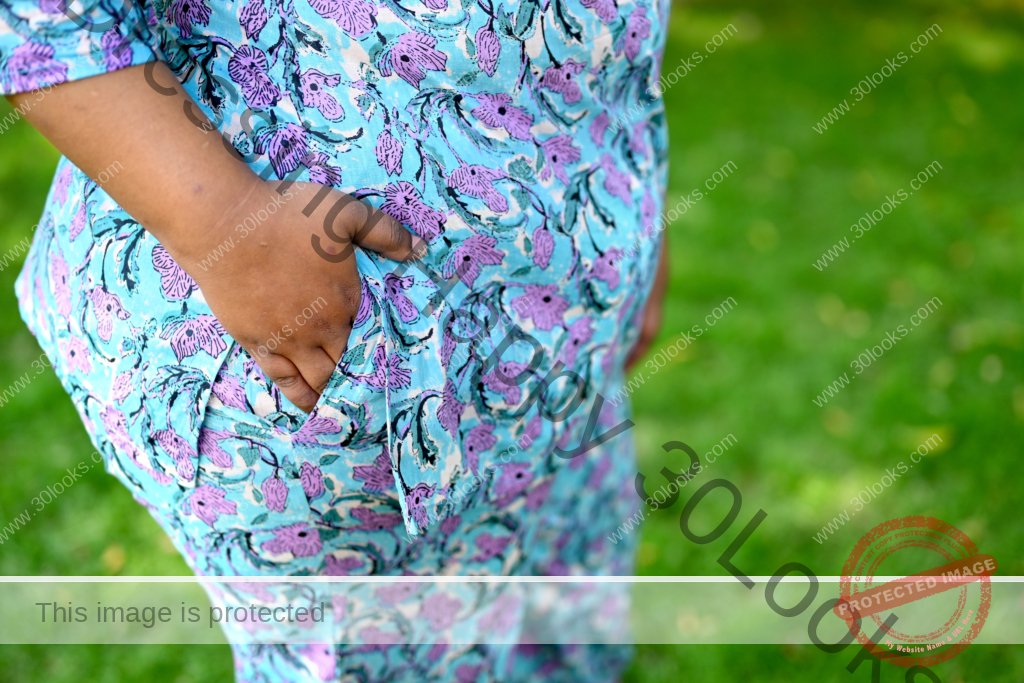 The patterns are thoughtfully designed so that these cotton co-ords can be your lounging partner or your go-to grocery run pick. Without adding a tight elastic band and claiming that it stretches to any size, we recreate the required size in its original measurements. Check out our collection of plus size nightwear. PS. – We're sweet that way!
What are you waiting for? Get your hands on your favourite pick from our wide range of collections, and tell us how you like it, so it helps us provide better for you.
Happy dressing!