Don't we all love the compliments showering right at us when we're dressed up differently than usual? One such occasion is when we need to look for the right picks for ethnic festive wear for women. When we talk about ethnic wear, we often think about fabrics that are bright and shiny so that it pops the silhouette in the crowd and makes one look sizzling. These fabrics could be uncomfortable at times and such clothes often lead to irritation and a bad mood. Only some fabrics offer both — comfort as well as style.
FESTIVE READY OUTFITS
What's more alluring than the confidence you hold when you wear something out of the ordinary? To gain such a stronger aura, one needs to feel comfortable in what they're wearing to pull it off effortlessly. Fabrics play a crucial role in maintaining our comfort throughout the day. If you're trying to find such products that meet all your comfort-related necessities, don't worry, we gotcha! The trendy ethnic wear collection at 30looks is made of a complete cotton fabric combined with beautiful patterns.
The beautiful Sanganeri block prints sourced from Jaipur are used in our Kurti sets. The soft colors that we use give a warm feeling and they could be worn on any minimalistic occasion where you don't wanna dress up heavily. Have a look at this divine printed white Aahna kurta set, the motifs are derived from Sanganeri hand block prints. The blend of the pink printed motifs with the white cotton fabric gives the whole garment a subtle look and makes you look good in light tones.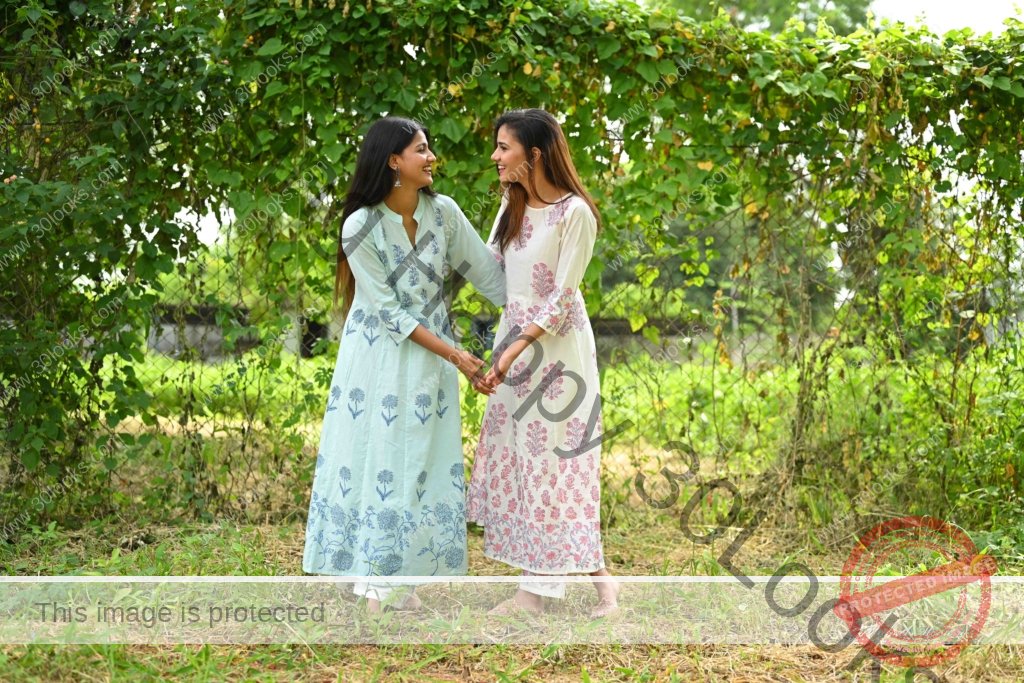 AFFORDABILITY
For a few other less important occasions, the Aakriti kurta set is made with less intricate motifs to keep your silhouette simple without adding a lot of drama. All our block-printed Kurti sets are priced under 1500 so you could afford them easily!
We are delighted about the fact that all our block-printed clothes are 100% cotton. Check out some of the beautiful prints from the ensemble of  30 looks trendy festive wear.
SUBTLE PASTELS
Speaking of trends, there certainly needs to be one pastel-printed Kurti set in your wardrobe as the pastel tones have consequently been the liked colors for the past few years. Check out our beautiful Kashvi kurta set which comes with a contrast bottom, ideal for any casual work wear.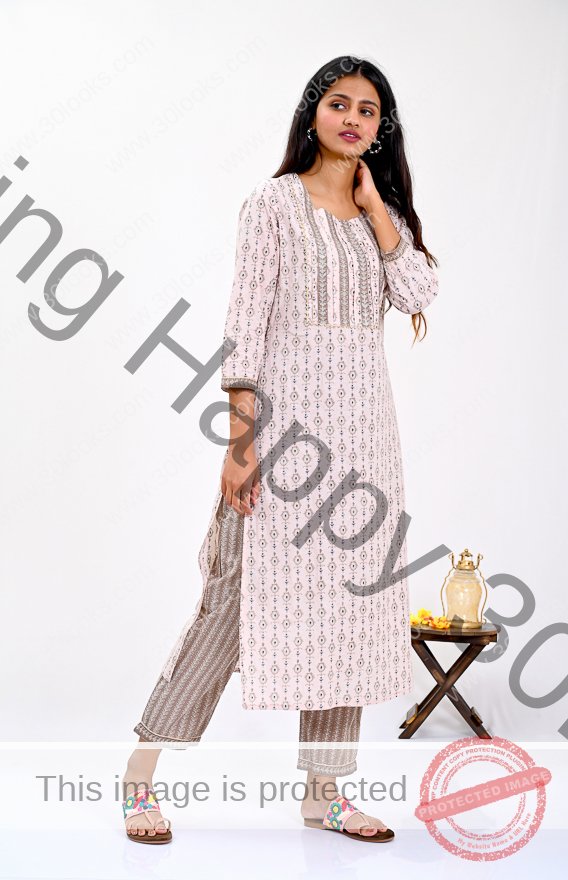 MADE OF NATURAL FIBER
Thanks to the most sustainable natural fiber – cotton. Cotton is one of the most common fabrics for clothes and is perfect for printing because it absorbs colors well. It's also affordable, heat-resistant, and static-resistant. Cotton as a fiber is plant-based and as such is more sustainable than synthetic fibers. We're proud to say that the fabrics we use are made of 100% cotton. The kurta palazzo sets at 30 looks is a pure cotton product that will feel smooth on your skin. Go through our Advika kurta set in grey. The grey colour of the fabric allows you to add this set to your workwear wardrobe, but with proper styling with accessories, you can also flaunt your look in a festive event.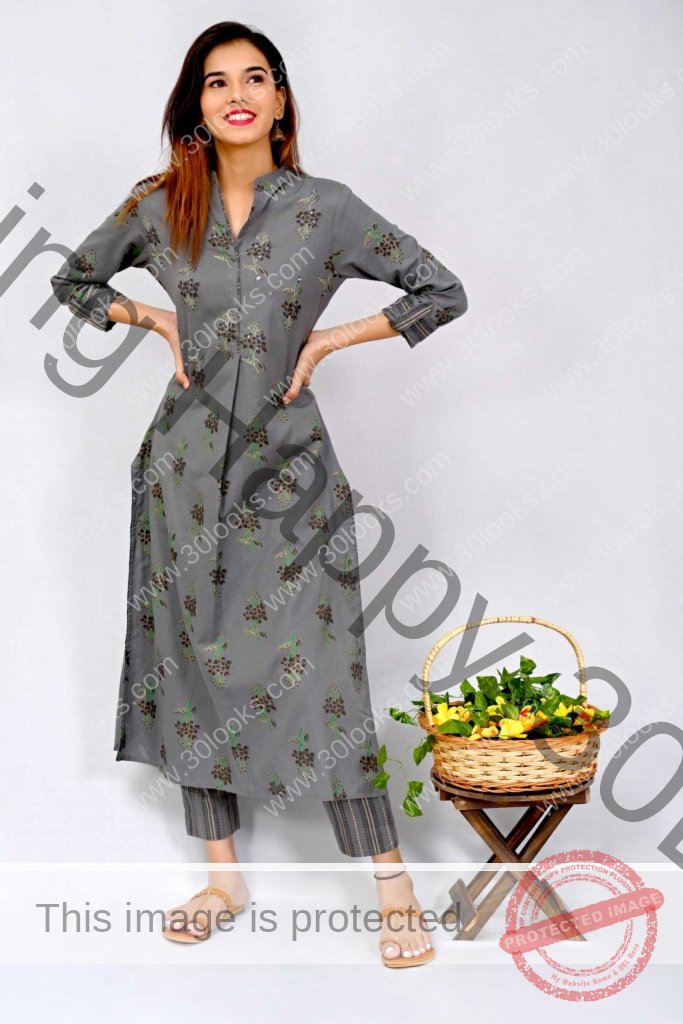 STYLING YOUR SILHOUETTE THE RIGHT WAY
To make your outfit look more elegant and interesting, you can pair it up with our printed metal box clutch. The detachable golden chain lets you use the product in different ways on different occasions. Our ethnic style clutches have similar prints used on the kurta sets making your pairing game easy! For an idea, pair up this blue printed metal box clutch with the iconic colour combo of blue and white Anishka Anarkali set
As a cherry on top, adding some chic jewelry and a good hairdo enhances your outfit. Check out the accessories section to check your interest.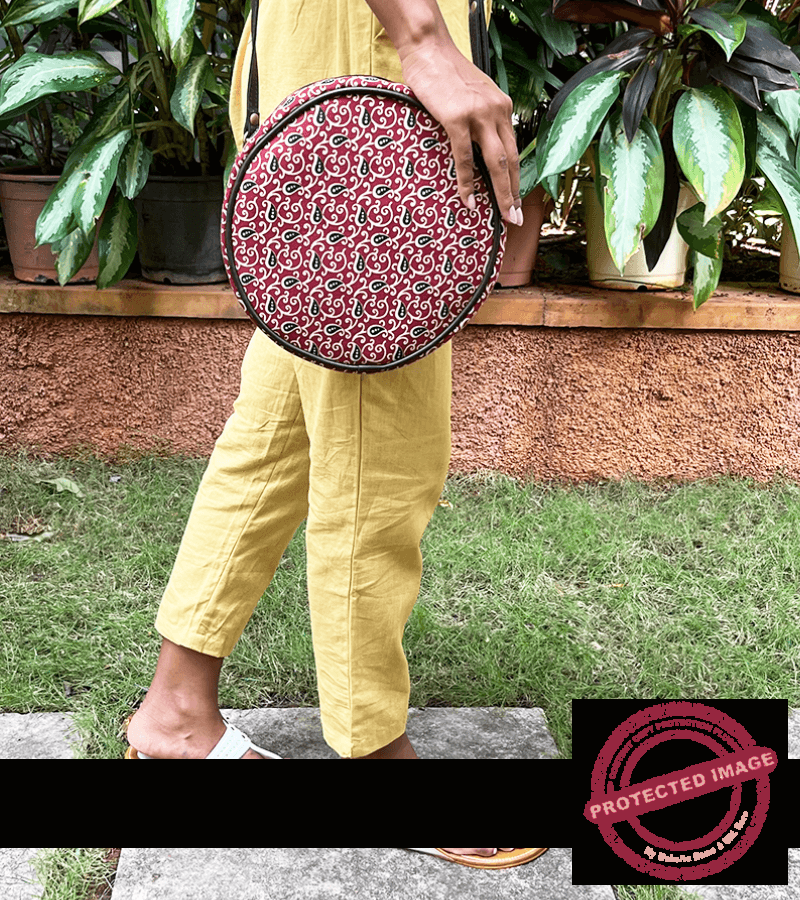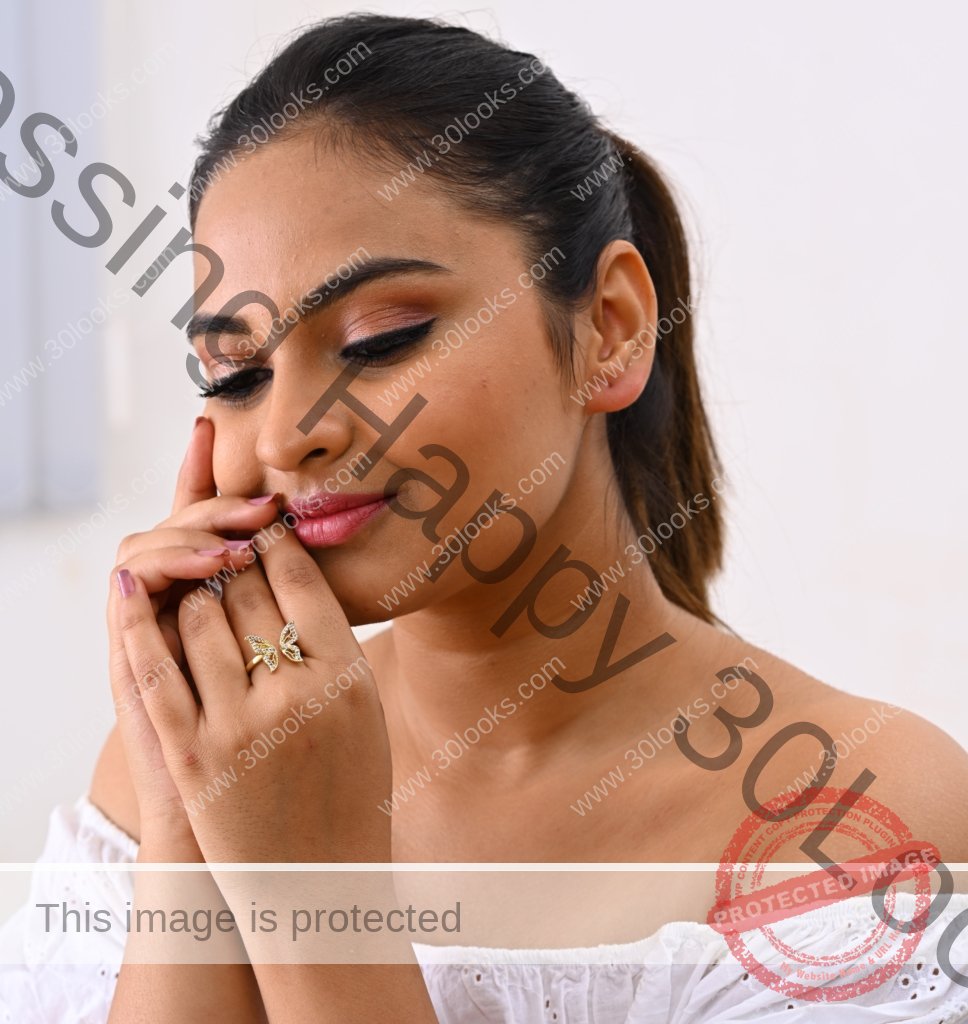 Grab these outfits now to brighten up your wardrobe and let us know what products you love the most so we could keep providing you with your favorite picks!
Happy dressing!