Winter is coming… We know what's coming with it! WINTER LAYERING.! It's incredible how this season gives us endless styling opportunities and if there's one piece of clothing that can save you through the season, it is a good pair of high-waist trousers! Wondering why? Pair it with a tee, a formal shirt, or a bralette; go super casual, get board meeting-ready, or prep for the NYE party- these never disappoint you!
It can become strenuous to wake up in the morning in this chilling cold. But when you think about the outfit that you'll be wearing for the day, we're sure you'll be filled with all the energy you need to get out there!
Winter is one fascinating season to explore layering the best way.
While you prep your cute winter fits for your day out in the chilled weather, let us take you through some of the chic fits made with love and a range of trousers that can be your savior-all from our closet.
Like a Splash of Coffee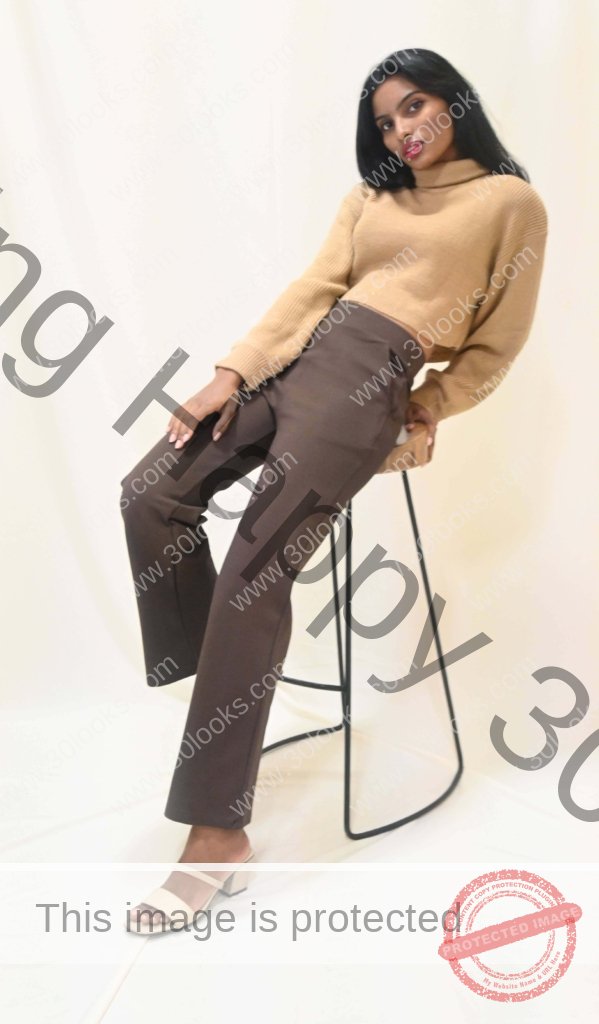 A canvas painted with a splash of coffee would be the perfect way to describe this outfit. Pair up our turtle neck crop top (link) with our high-waist trousers in a coffee shade (link) to get this interesting look.
Adding up any pair of white or transparent strapped heels would give a perfect ending to this color story. But, if you're really not a heel kind of person and want to be more comfortable while walking all day, our black strappy sandals(link) are definitely the right pick for you! Check it out for yourself!
      Shades of Grey
Adding 50 layers of clothing to your outfit can become extreme but we created this sharp outfit for you using less than 5 shades of grey! Grey is one such color that doesn't express much of anything – this color remains simply restful, quiet, and tranquil.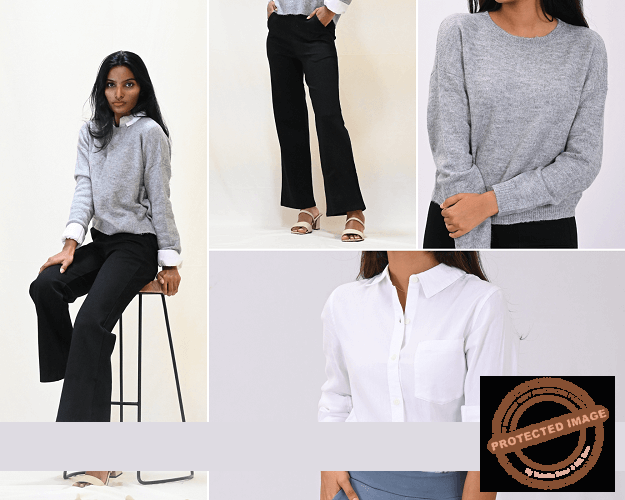 Pair our high-waist trousers in black with a white shirt, and layer it up with our grey-colored pullover to create this diplomatic look, would probably look best to wear at your workplace!
Taste like Strawberries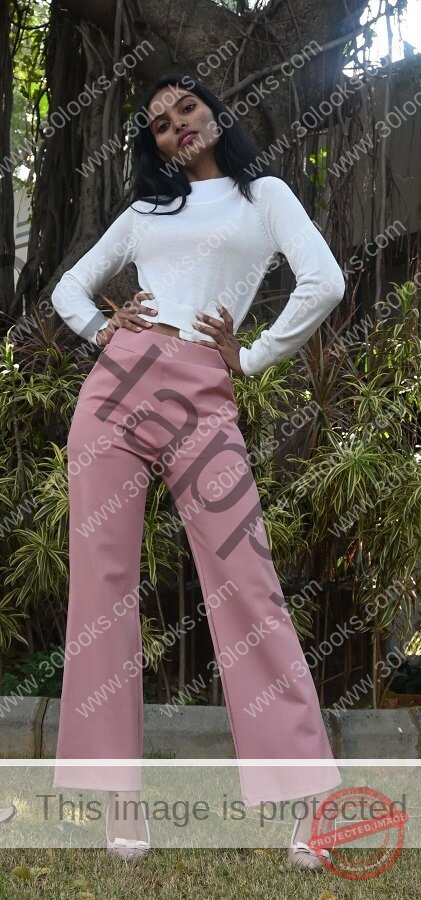 An outfit as pleasant as a cool winter evening – Isn't this given that any outfit consisting of white and pink is always cute! Pair up our white top with high waisted trousers in chic pink color, with any transparent strappy heels. These trousers, made with a blend of cotton, nylon, and spandex are great for chilly days as they keep you warm with their temperature-regulating properties. The sleek straight fit makes it a perfect workwear pick!
Get yourselves ready for that evening office party by just changing your high-waist trousers to our cute pink skirt. Add a little drama with some stockings too!
Blue Sky and Snow White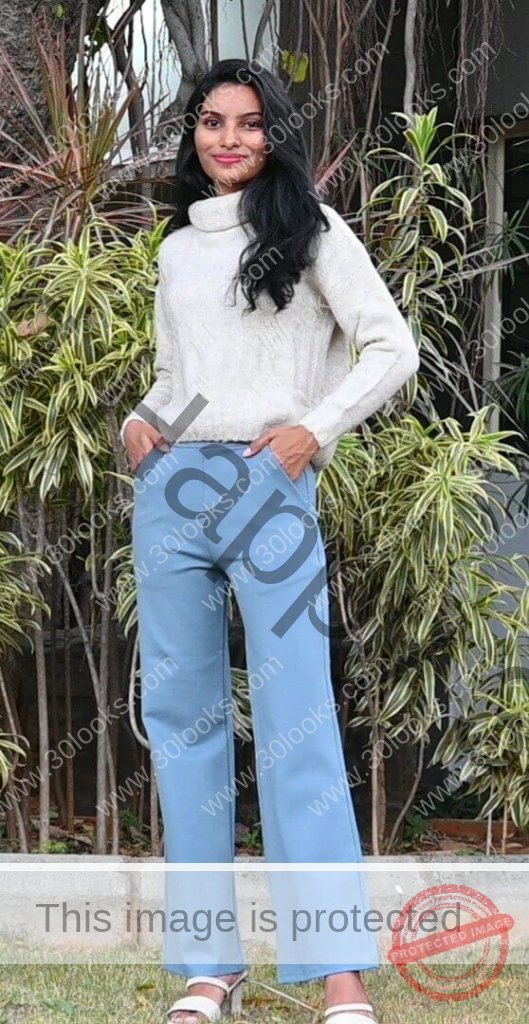 Create a clean sky kind of look with our high waist trousers in blue and our white knit top priced at just 449/-.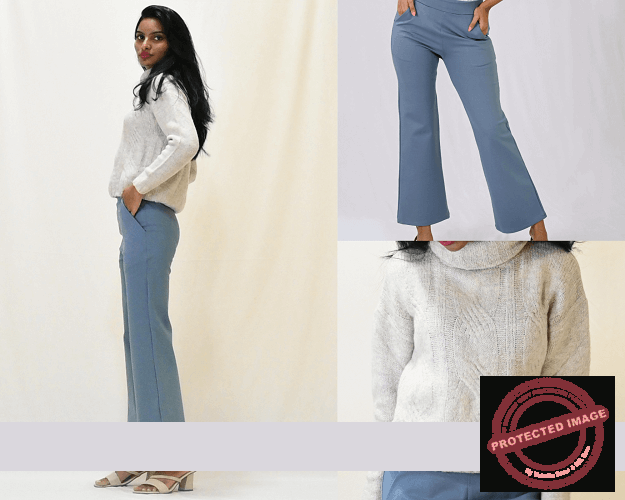 Pairing this look with any white trainers can keep your feet warm and comfortable, but stepping into your office with a pair of stilettos could give you a more sophisticated look.
The Beauty of a Blue Orchid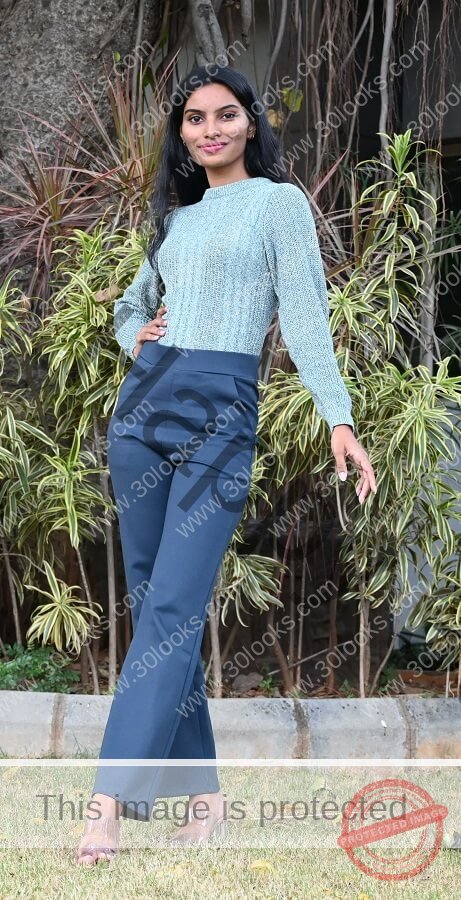 What's cuter than this cute knit top hugging your body?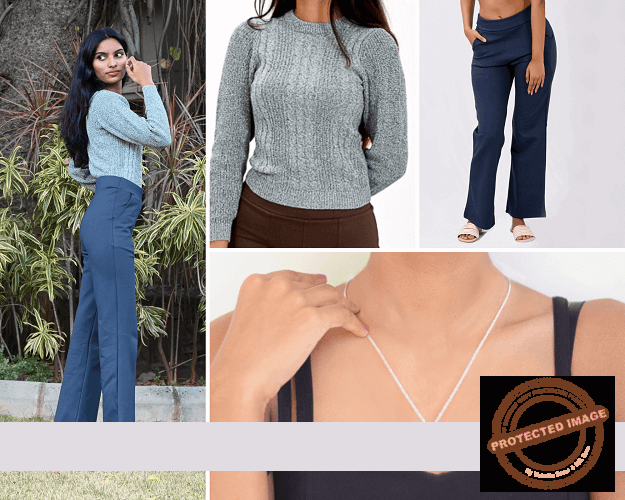 Pair it up with our high-waist trousers to flaunt your curves effortlessly! Add minimalistic jewelry – we suggest you go with our Stella necklace in silver or just no accessories at all if you like it that way!

These are just a few of the many fits that can be made using our perfectly constructed high-waist trousers with our winter wear collection, although you can style them in your own way creatively!

Share your way of styling with us on our Instagram
Until then, keep in touch with us through all the seasons so we continue to provide you with styling guides throughout the year!
Have a happy warm winter, beautiful people!
  xoxo
30lookshappydressing